Regal Princess includes enclosed glass-bottom walkway extending from the top deck more than 28 feet over the side of the ship. Also an adults-only pool surrounded by plush cabanas, 2 additional pools, outdoor club & movie screen.  Regal Princess passengers tend to be Mixed Ages and American and British depending on region and ship.. When all cabins have double occupancy, the ship provides a space ratio of 44.1 tons per passenger and a crew to passenger ratio of one for every 2.3 passengers. At full capacity the space ratio is 39.2 tons per passenger and the crew ratio is one to 2.6 passengers.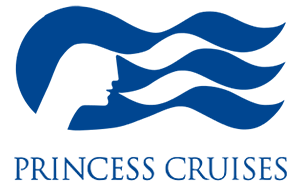 specifications
size
large
Style
resort
Type
ocean
Year of Launch
2014
Year of last refit
-
Gross tonnage
142000t
length
330.2m
width
38.5m
speed
22kts
decks
15
language
en
currency
USD
No of Passsengers
3560
No of Crew
1346
No of Cabins
1800
wheelchair access
36
unique features
Movies Under The Stars - Poolside outdoor cinema with Hollywood movies against a backdrop of sea and sky. Staff provide comfortable chaise lounges, blankets in the evenings and complimentary popcorn, warm cookies and milk.

Princess Live! TV Studio – First TV studio at sea, presenting broadcast-ready events including interactive culinary shows, live concerts, late night comedy and game shows.

Ultimate Balcony Dining - Available to guests with balcony cabins, a dedicated waiting team will serve your private dinner party on your  balcony.

Princess Atrium- In the expanded atrium, discover new casual dining options including Gelato, a charming Italian Gelateria or the trendy Ocean Terrace Seafood Bar. Enjoy exciting Piazza entertainment performances, a martini in Crooner's, a Bellini in Bellini's Bar, or just hang out and socialise with fellow guests.

gratuties
A discretionary gratuity of $12 per person for mini-suites and suites, and $11.50 per passenger in all other staterooms per day (including children) will be automatically added to your shipboard account on a daily basis.
A 15% gratuity is added to bar charges and dining room wine accounts. This is shared amongst the beverage staff and their support staff.

Casino dealers and Lotus Spa personnel do not share in these gratuities, as not all passengers utilise these services.
facilities
Adults only
children facilities
smoking (some)
dining
entertainment
From great nights out to relaxing afternoons spent lounging on the sun deck, find the perfect way to spend your time onboard with Princess Cruises.
From hot tubs to giant movie screens, the ship provides a range of first-at-sea experiences, as well as all the classic cruise entertainment.
health fitness
Whether you are looking to soak up the views and work up a sweat while having an invigorating gym session, or to just sit back and relax as you get your nails and hair done in the salon, the ship offers a wide range of health, beauty and fitness options.
kid & teen
Regal Princess' youth and teen centre is fully equipped with everything from the latest video games and movies, arts and crafts and a DJ booth – plus a dedicated outdoor space for each age group. Catering for children aged 3-17, kids can have fun making new friends whilst you take advantage of some of the adults-only facilities available onboard.
enrichment
From fitness to pop choir classes, wine tasting to art classes, Regal Princess offers a wide variety of enrichment classes for passengers to enjoy.