Coral Princess offers a wide choice of entertainment and dining options in spacious surroundings. It features a casino with a London Street theme.  Coral Princess passengers tend to be Mixed Ages and American and British depending on region and ship.. When all cabins have double occupancy, the ship provides a space ratio of 45.1 tons per passenger and a crew to passenger ratio of one for every 2 passengers. At full capacity the space ratio is 35.3 tons per passenger and the crew ratio is one to 2.5 passengers.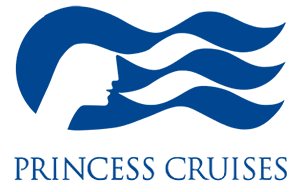 specifications
size
large
Style
resort
Type
ocean
Year of Launch
2003
Year of last refit
2013
Gross tonnage
91627t
length
294.1m
width
37.2m
speed
22kts
decks
16
language
en
currency
USD
No of Passsengers
1974
No of Crew
895
No of Cabins
1000
wheelchair access
20
unique features
Bayou Cafe & Steakhouse - Passengers are able to enjoy jazz music along with traditional Cajun and Creole-infused dishes in the very first New Orleans restaurant at sea. Dishes such as peel-and-eat shrimp, smothered gator ribs, seafood gumbo, chicken and chorizo jambalaya, and N'Awlins crawfish "mud bug" bisque make this a truly unique dining experience.

Movies Under the Stars - Poolside outdoor cinema with Hollywood movies against a backdrop of sea and sky. Staff provide comfortable chaise lounges, blankets in the evenings and complimentary popcorn, warm cookies and milk.


gratuties
A discretionary gratuity of $12 per person for mini-suites and suites, and $11.50 per passenger in all other staterooms per day (including children) will be automatically added to your shipboard account on a daily basis.
A 15% gratuity is added to bar charges and dining room wine accounts. This is shared amongst the beverage staff and their support staff.
Casino dealers and Lotus Spa personnel do not share in these gratuities, as not all passengers utilise these services.
facilities
Adults only
children facilities
smoking (some)
dining
entertainment
To say the nightlife onboard is entertaining is an understatement. Illuminating the stage in captivating productions, Princess Cruises performers are some of the most talented musicians, singers and dancers at sea. Their Princess Signature Shows, lounge performers, movies and casinos are just some of the entertainment guests enjoy as they escape completely.
health fitness
The many activities onboard Coral Princess are designed to stimulate, educate, entertain, inspire and sweat - not necessarily in that order. But guests can be sure the crew onboard the ship, will do their best to cover all the bases. From art auctions to the Lotus Spa, this ship is loaded with fun things to do.
kid & teen
Passengers ages 3-17 will enjoy many exciting onboard activities. The Youth Centres and Teen Lounges are staffed by experienced counsellors, who are ready to ensure the youngest cruisers stay happy all day long. There's everything from art projects, game tables, the latest movies, pizza parties, talent shows, video games, and much more.

Children under the age of 3 are welcome to visit the Youth Centre, if accompanied and supervised by a parent at all times.
enrichment
When is a cruise an opportunity to enrich? When it's a Princess cruise. This ship offers area lectures, art exhibits and classes taught by local experts.