If you're taken by the spectacle and grandeur associated with the art of traditional sailing, but want to spend your holiday in the comfortable and luxurious confines offered by a conventional cruise, then a trip aboard Star Flyer is exactly what you are looking for. Her undeniably classical characteristics are a nod of appreciation to her predecessors, whilst her advanced navigation systems and refined finish prove she is by no means outdated.
With amble outdoor space for a full capacity of 170 guests and sizeable cabins, complete with all the mod-cons, you will never feel cramped aboard this excellent ship. In fact, because they abolish any rigid schedules or clothing and dining restrictions, you will feel as liberated as ever as the salty sea breeze rushes through your hair.
The general atmosphere is akin to that found on a private yacht, as everyone comes together to share their excitement for the adventures that await. Solitude can still be found however, either in the comfort of your personal stateroom or whilst immersed in a book from the onboard library.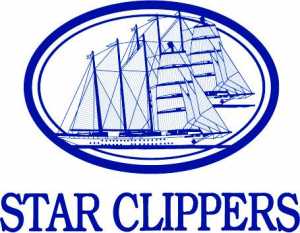 specifications
size
boutique
Style
premium
Type
ocean
Year of Launch
1991
Year of last refit
-
Gross tonnage
2298t
length
115m
width
15.2m
speed
-
decks
4
language
en
currency
-
No of Passsengers
170
No of Crew
75
No of Cabins
85
wheelchair access
-
unique features
Star Clipper and her sister ship Star Flyer boasts a traditional four-masted sailing ship design. Offering modern cruising facilities that will please passengers from all over the world, they have a distinctly luxury feel despite their smaller size.
gratuties
The suggested amount is 8€ per person per night. A 12.5 % service charge is added to your bill when ordering drinks.
dining
entertainment
You are free to do as you wish with your days - and evenings. To entertain you at certain ports, locals are brought onboard to give passengers an authentic taste of the local music and arts. The Captain and crew are superb improvisers of the kind of light-hearted fun you'll only find on Star Clippers. There are other events and activities, such as the hilarious crab racing contest, that have evolved from Star Clippers' sailing heritage.
kid & teen
Please be advised there are no children's or teens facilities onboard.
enrichment
Enrichment onboard Star Flyer is done via classes about sailing-related topics. The Captain's daily briefing on deck is wonderfully informative, and a chance to hear some great storytelling as well.