Royal Clipper is the largest true sailing ship. It is the first five masted ship built in 100 years and is fully rigged. It features a three deck high atrium and offers a casual cruise experience with period elegance.  Royal Clipper passengers tend to be 45 average and American & European. When all cabins have double occupancy, the ship provides a space ratio of 21.9 tons per passenger and a crew to passenger ratio of one for every 2.2 passengers. At full capacity the space ratio is 20.3 tons per passenger and the crew ratio is one to 2.3 passengers.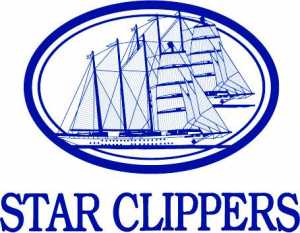 specifications
size
boutique
Style
premium
Type
ocean
Year of Launch
2000
Year of last refit
2010
Gross tonnage
5000t
length
134m
width
16.5m
speed
-
decks
4
language
en
currency
-
No of Passsengers
227
No of Crew
106
No of Cabins
98
wheelchair access
-
unique features
Guinness World Record Holder The Royal Clipper was officially recognised by the Guinness World Record in 2001 as the World's largest square rigger in service.
gratuties
The suggested amount is 8€ per person per night. A 12.5 % service charge is added to your bill when ordering drinks.
dining
entertainment
You are free to do as you wish with your days - and evenings. To entertain you at certain ports, locals are brought onboard to give passengers an authentic taste of the local music and arts. The Captain and crew are superb improvisers of the kind of light-hearted fun you'll only find on Star Clippers. There are other events and activities, such as the hilarious crab racing contest, that have evolved from Star Clippers' sailing heritage.
health fitness
The main health & fitness facilities onboard Royal Clipper are the Captain Nemo Lounge, a Thalasso, Health and Beauty Centre. Guests also have the opportunity to enjoy some watersports such as snorkelling and kayaking.
kid & teen
Please Note: There are no kids or teens facilities onboard this ship.
enrichment
Enrichment onboard Royal Clipper is done via classes about sailing-related topics. The Captain's daily briefing on deck is wonderfully informative, and a chance to hear some great storytelling as well.