The Emerald Radiance will explore Portugal's Douro region, navigating the eponymous river Douro. Dissecting some of Europe's most beautiful vineyards and wine-producing villages, the river Douro evocatively stretches through beautiful backdrops on either bank. Fittingly, the bespoke Emerald Radiance has been lovingly designed and built to complement the jaw-dropping scenery unfolding before the ship's bow.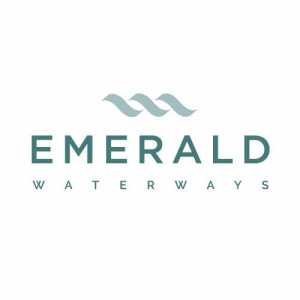 specifications
size
boutique
Style
luxury
Type
river
Year of Launch
2017
Year of last refit
-
Gross tonnage
-
length
89m
width
-
speed
-
decks
4
language
en-GB
currency
EUR
No of Passsengers
112
No of Crew
37
No of Cabins
56
wheelchair access
-
gratuties
Included for Emerald's staff and land tours
dining
entertainment
Imagine strolling out of your room ready for a dip in the heated swimming pool; stepping out onto the spacious Sun Deck to watch the world go by; and enjoying a light breakfast or lunch al-fresco, as you admire the beautiful landscapes and breathe in the fresh air..
health fitness
Due to set sail in 2017, Emerald Radiance will sail the idyllic Douro. You can expect a stylish and spacious ship, designed to ensure the most comfortable journey. What you may not have expected is a custom-built ship, built to offer more space per guest than most other operators and to incorporate many spectacular ship innovations, unique to river cruising.
kid & teen
Please note: there will be no children's facilities onboard the Emerald Radiance.
enrichment
Enhancing your experience..
It takes a number of very special qualities to be an Emerald Waterways Cruise Director; like a unique passion for Europe's diverse history and culture and of course, a love for travel. Your Cruise Director is your personal encyclopaedia, storyteller, historian, interpreter and problem solver all in one. What's more, they'll provide expert commentary throughout your cruise, sharing with you interesting facts and fascinating insights into your destination.
Emerald Waterways want you to experience Europe to its fullest, including all its famous highlights and all its best kept secrets, which is why at each of the destinations you'll be taken on guided explorations by English speaking and highly knowledgeable local guides. As you stroll through the cobbled walkways, narrow alleys, and bustling streets of Europe's spectacular towns and cities – and amongst the many iconic sites and historic landmarks – your guide will take you on a unique journey into the local culture and expertly talk you through the exciting history behind each destination.